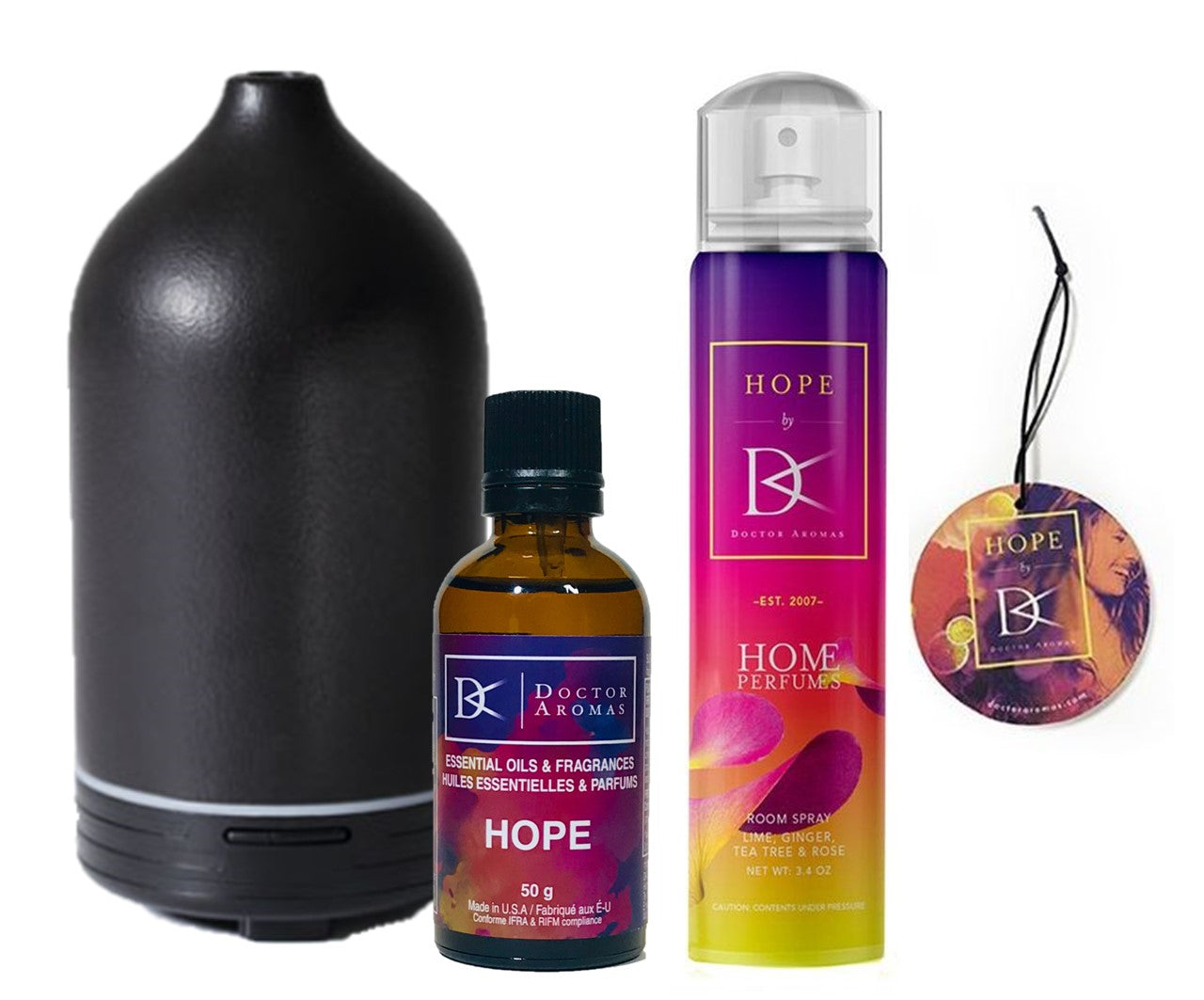 The Gift of Aroma Deluxe
Regular price $189.90 $189.90 Sale
Everyone needs a little hope... We know how much you love this magical scent, so this year we decided to create a limited edition bundle of HOPE®, or you can also choose to mix with a few other fragrances!
This bundle of scent is the perfect gift! Indulge in the magic of our room sprays and enhance any space you like, decorate your favorite room with our Aromatherapy Stone Diffuser, and take your most loved fragrance with you everywhere you go with the Car Perfume!
Includes
The perfect gift! Made with the highest quality essential oils and perfumes. Fill your home with HOPE® or our other fragrances, or give your loved ones "The Gift of Aroma"
Shipping calculated at checkout.