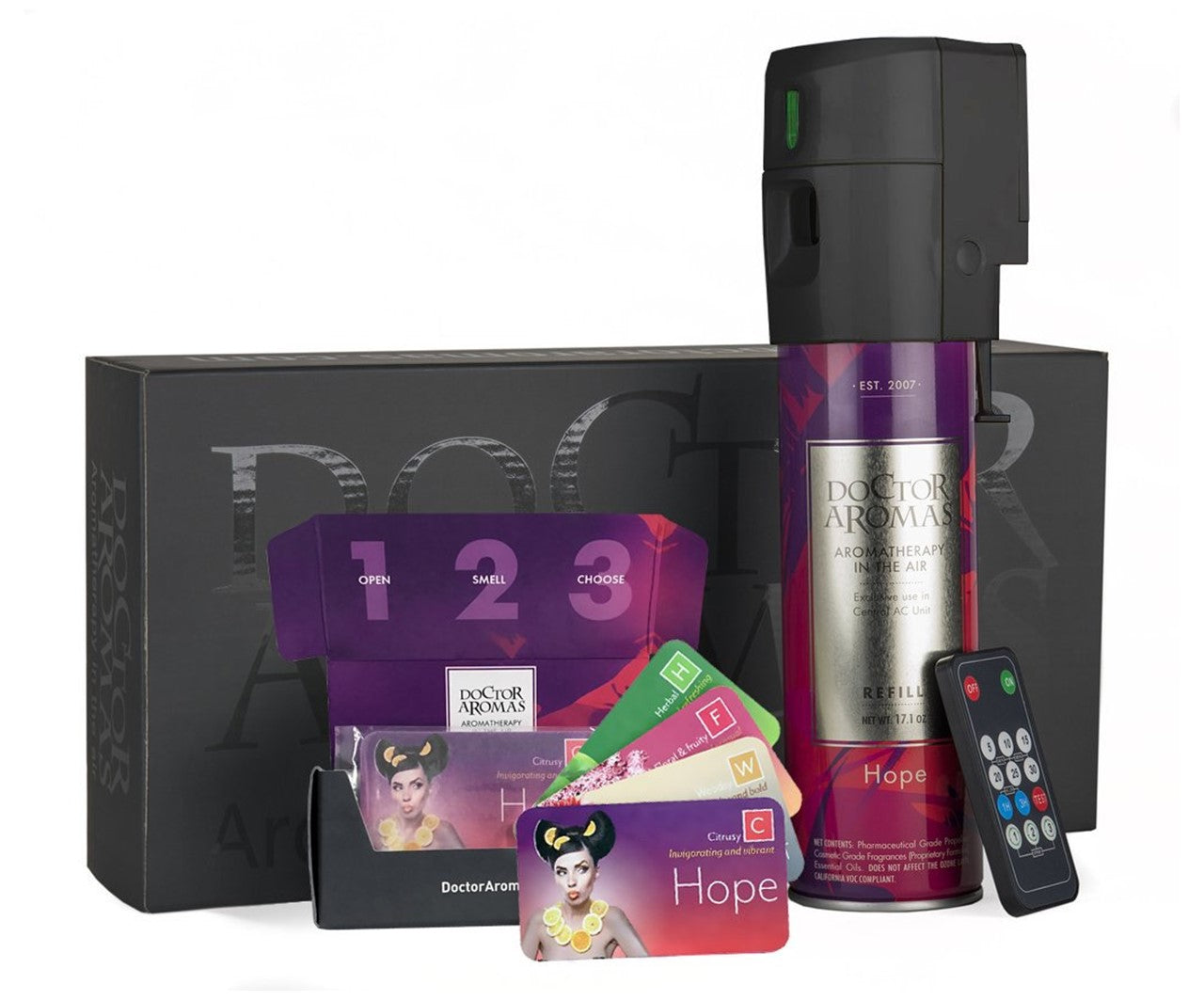 HVAC Scenting System
Regular price $155.00 Sale
Our unique HVAC Scenting System works with your central HVAC system (central Air conditioning and heating).
The HVAC Scent Refills have approximately 2,400 sprays, to cover up to 3000 sqft.
Manually program frequency and intensity with the remote control.
Scents your entire home evenly (*Note: As long as your home's ventilation system is evenly distributed).
Crafted with the highest quality essential oils and perfumes.
Simple to use.
WHAT COMES WITH YOUR HVAC SCENTING SYSTEM
DA Mini Dispenser with 2 AA batteries and remote control.
HVAC Scent Refill of your selected fragrance.
Complimentary scented cards (samples of our fragrances).
"Do it yourself" instructions.
For larger spaces, check our FAQ
We recommend starting with a spray every 20 minutes for 3000 sqft. Using it 24 hours a day, 7 days a week, with one spray every 20 minutes, it will last approximately 33 days.
*Image shown is U.S.A. label, Canadian label may vary. Only scented cards with fragrances currently sold in Canada will be sent.*
Shipping calculated at checkout.